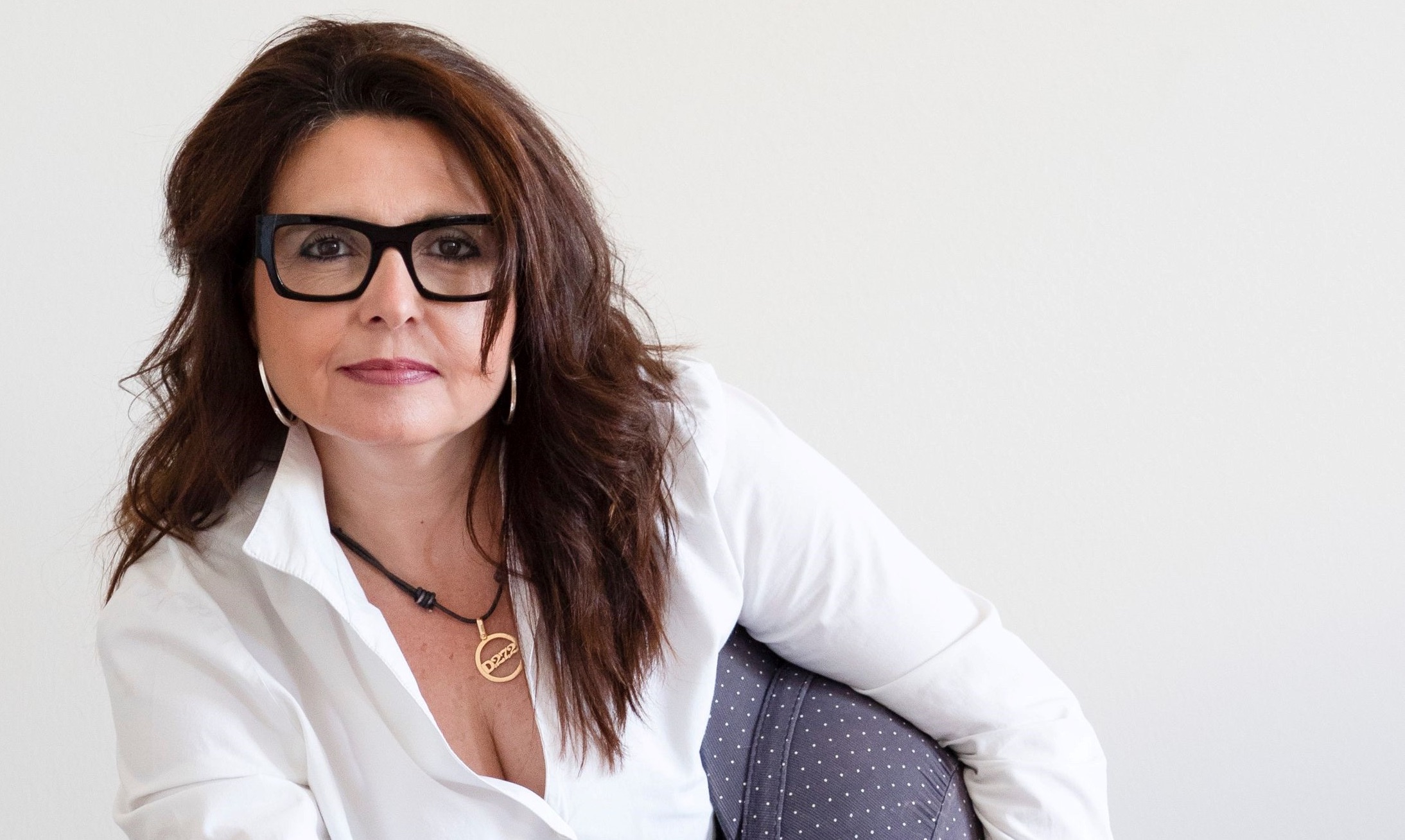 «Sustainable mobility is already here and it's here to stay», says Marta Recasens, with conviction and without blinking an eye.
We talked to this successful woman and in her eyes and behind every sentence we discover enthusiasm and perseverance, two of the values that sustain and drive her.
Through her training, professional career and entrepreneurship, Marta has earned the unofficial recognition of visionary of sustainable mobility.
We discover the person, but above all the creator of the innovative and cutting-edge company vadeCity and the vadeBike service, the safest and smartest hybrid parking for bicycles and scooters.

«Sustainable mobility is already here and is here to stay»
INTERVIEW / MARTA RECASENS ALSINA
Why is a Doctor of Architecture like you leading a sustainable mobility project in cities?
Architecture is a humanistic career. We organize spaces according to human needs. Based on the requirements detected we visualize the solution; we project it and we execute it.
Two important issues. The first one is that my specialty in Architecture has always been Urbanism. Secondly, one day I left my bicycle in the street and it was stolen.
So it was with my training, my own experience, and listening to the users of bicycles and scooters that I detected the need, researched the market, and visualized the new trends in mobility. I immediately understood that sustainable mobility, no matter what, would eventually be implemented in cities.
It was then that I wrote City and Territory, an article on the challenges of sustainable mobility that was published in a scientific journal in 2020.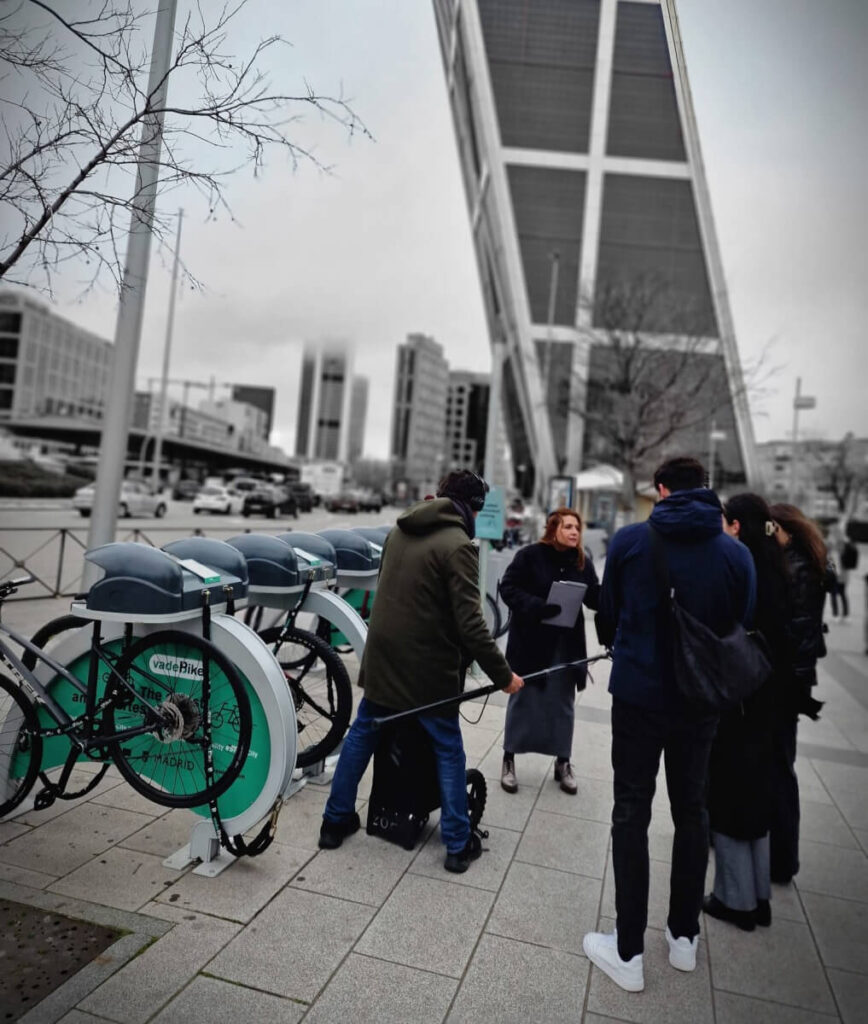 And what was the next step?
My goal was to respond to the need for safe and functional bicycle parking. We were able to come up with a great project like vadeBike and execute it in the same way a building is designed and executed.
Then came the disruptive arrival of scooters and again, after researching market trends, we developed the hybrid vadeBike.
Thus, we have responded to the parking needs of scooter users, the sharing services of both bikes and scooters, and the possibility of charging micro-vehicles.
We realized that we could transform cities into more sustainable places to live by promoting sustainable mobility.
We also visualized that we are providing a great service to people by introducing technology to the industry. And we are proud to say that the thing is about #vadeCity #vadePeople #vadeYou #vadeSum.
I used to do Building Architecture, today I do City Architecture. The common element is to solve people's needs.
«La movilidad sostenible ya está aquí y ha llegado para quedarse»
Do you consider yourself a visionary of sustainable mobility?
It is the evolution of a lifetime, by training, as a user, as a driving force…
When I was 23 years old, when I was a student, I went to university on an analog scooter. And I got my first bike in a contest for the well-known Sugus candies from Suchard.
More than an anecdote, it was a way of moving towards a thought: the search for the best means of transportation and sustainable mobility.
Between 2010 and 2012, I had already developed the first bicycle parking designs as part of street furniture. Today, I am proud that they were part of my Ph.D. Thesis.
Those of us who are dedicated to Architecture must place ourselves and surf in the interval of the permanent future, see the house before it is built, and envision the functional and design needs.
For example, a window that allows us to access the best views… It is either projected in the plans and visualized, or we will not obtain the desired result once it is placed on the wall.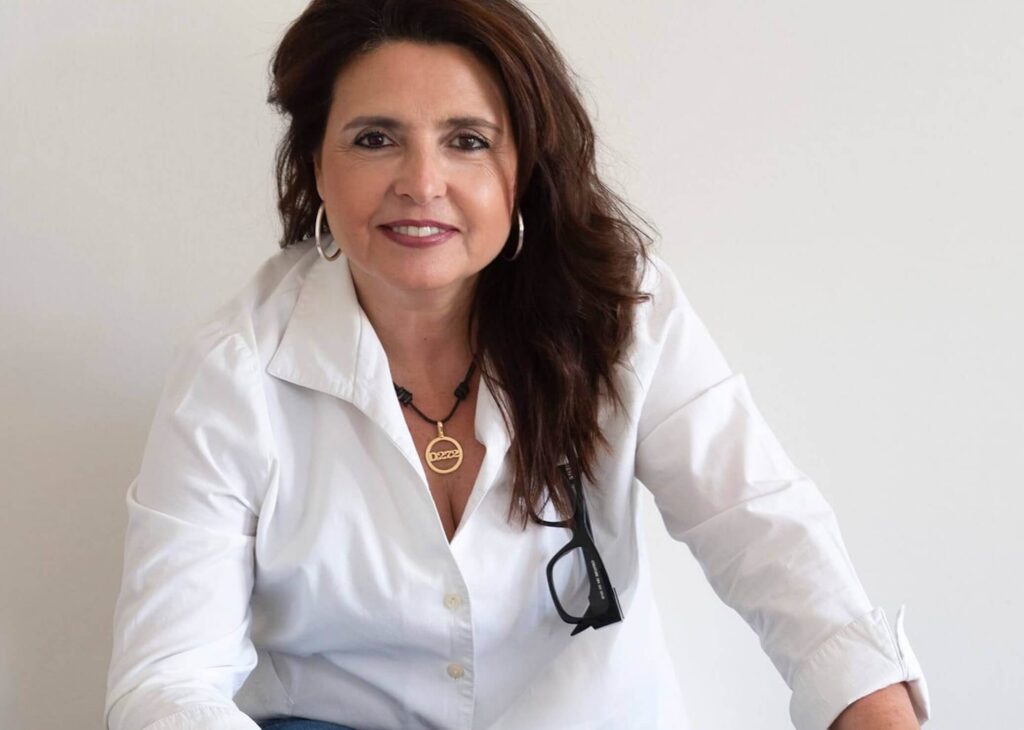 Does the same thing happen in the project?
Of course, it does. We are used to managing variables of place, space, culture, and functionality… before the project becomes a reality, built, or implemented.
The same thing happens in entrepreneurship. You need to have a vision of the future, detect market trends, have a good Business Plan, and execute it with a high dose of certainty and perseverance. Just like when we construct a building that will take several years to finish. I remember a hotel that I built as an architect in Barcelona, six years passed between the project and the execution.
Both for architecture and entrepreneurship, discipline is fundamental. And to anticipate things that may happen: planning, programming, and executing. And all with a lot of energy and enthusiasm.
For all this, yes, you could say that I am a visionary of sustainable mobility.
What would you highlight from all these years of work?
Undoubtedly, we have been able to put together an innovative team around vadeCity, with a great capacity to adapt and pivot quickly in the face of market changes. It is a team with a high level of professionalism, preparation, experience… and without fear of the future.
Our purpose is clear: to transform cities into more sustainable places at the service of people. We are committed to #vadeCity #vadePeople #vadeYou with a firm objective, the commitment #vadeEveryone, and #vadeSum.
This is what we do by promoting sustainable mobility. For there to be movement there needs to be a fixed point. vadeBike is that fixed point, safe and intelligent, capable of generating sustainable mobility.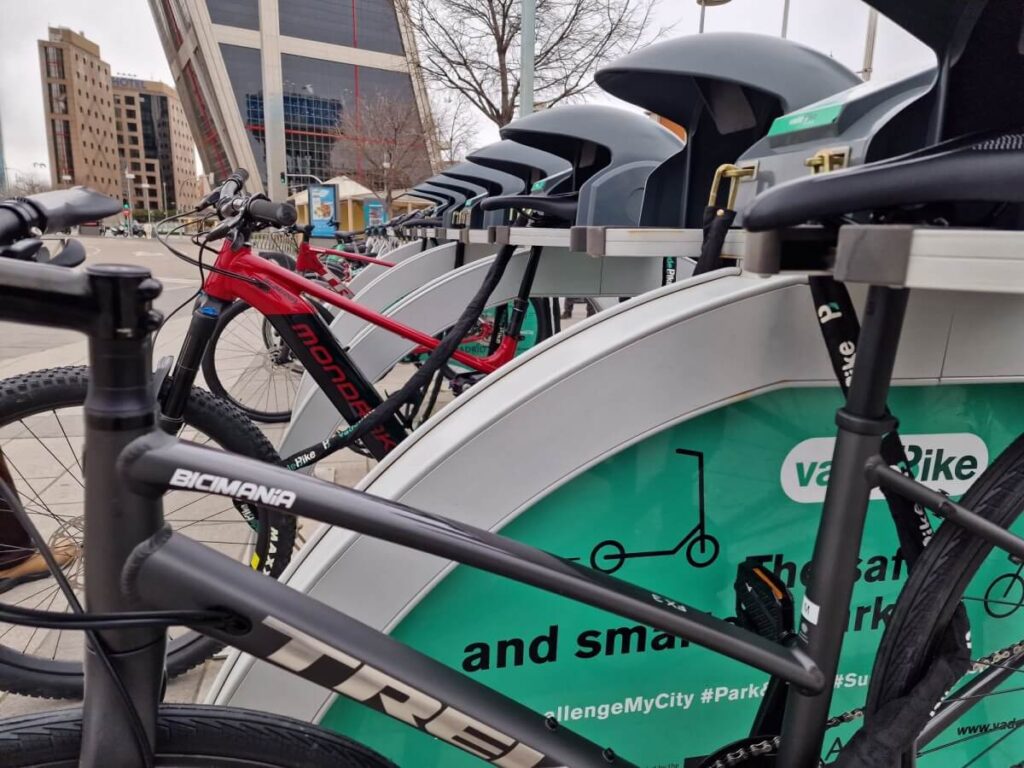 What is your assessment of 2022, are we closer to this great objective of sustainable mobility?
The balance is very positive, both for vadeCity and for vadeBike. We are very close to sustainable mobility: it works, there is demand, it generates economic activity, and it translates into healthier habits for people.
All that remains is the development of infrastructure in cities to achieve mass application. Just as it happened with the car industry. Europe has a planned and scheduled roadmap, with a timetable in place aligned with the Sustainable Development Goals (SDGs).
To complete the process, cities and businesses must remain aligned and move forward according to this roadmap.
And what do you expect from 2023, will it be a defining year for micro-mobility?
I am convinced that this year will be important for micro-mobility. I always say that vadeCity is like Japanese bamboo, with very strong roots.
We were planted six years ago, we have watered the project and worked with a firm purpose, we have strong roots and like Japanese bamboo, in the seventh year, in six months it grows 30 meters.
At vadeCity, we are prepared for expansion in several cities and the exponential growth of the company.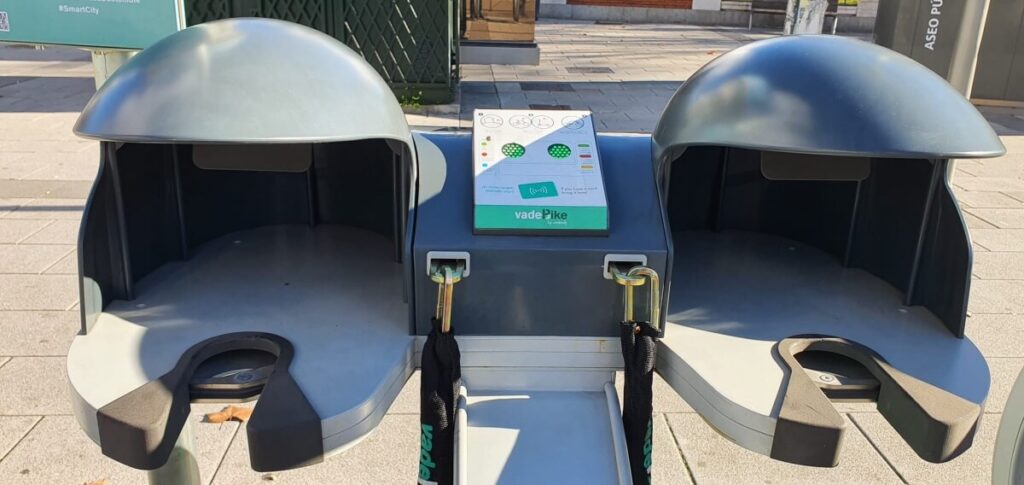 Let's talk about your expansion projects
We will soon launch the fourth round of investment through crowdfunding, because we understand that the commitment to transforming mobility is everyone's business.
In one way or another, we can all participate and contribute our grain of sand. We already know, #vadeCity #vadeEveryone #vadeSum, so we are all in this or this won't be.
We are convinced that by transforming mobility we transform the world and we, vadeCity, are dynamics of change.
And we are working on the campaign Sponsor a vadeBike station, for the participation of companies, entities in the transport sector, public entities, and citizens.
The aim is that we all participate in the transformation, obtain an economic return and visualize the commitment of companies, organizations, public bodies, and citizens… to the environment and people's health.
We will soon explain how to take part in this initiative based on effectiveness and efficiency.
Will we also see an international expansion of vadeBike?
Yes, we have the support of European funds through EIT Urban Mobility, which has allowed us to participate in the competition to access the Investment Readiness Accelerator (IRA) program.
This is a very important step, and the objective is to expand internationally.
In 2023, we will have a Sustainable Mobility Act. What will this mean?
With the new law, we will take a step forward in the promotion of sustainable mobility. I would highlight its four pillars:
– Mobility as a social right. Inclusive and universal mobility.
– Clean and healthy mobility. Promotion of active mobility.
– Innovative and digital transport systems through intelligent infrastructures (open data).
– Better investment to respond to the needs of citizens and promote the safety and maintenance of infrastructure.
And I would highlight the role of the bicycle as an active, democratic and sustainable means of transport.
In this scenario, at vadeCity, we have a value proposition that has a bearing on these four pillars, and that is why we have developed the vadeBike secure and intelligent parking service, in response to all these needs that will form part of the new Sustainable Mobility Law.
We believe in our leading role as catalysts for change and facilitators of easy and quick integration for compliance with this Law, both by companies and mobility management in cities.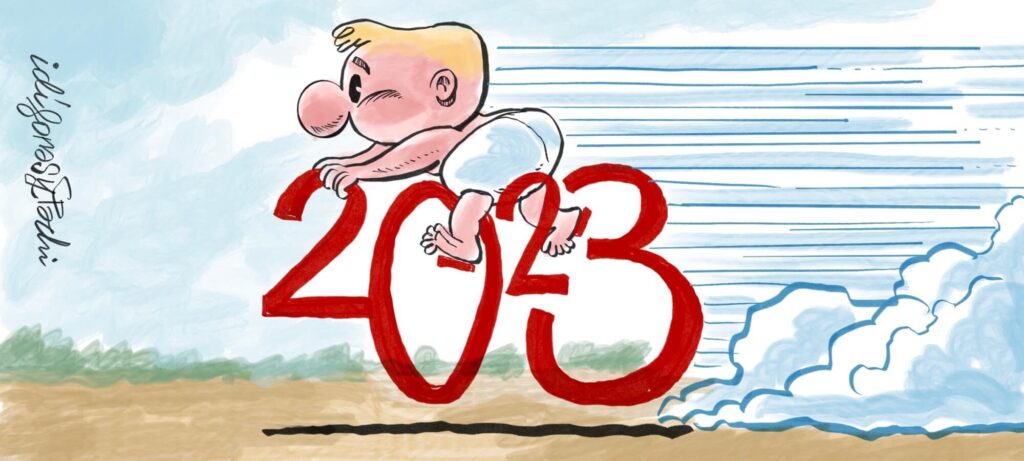 How would you explain to citizens what vadeCity is all about?
vadeCity is a start-up that aims to make cities more sustainable and at the service of people.
How do we do it? Through stations (smart nodes) connected in a network and in real-time, capable of generating services and economic activity.
Secure parking for bicycles and scooters
Microcar sharing services
Micro-vehicle charging
Intermodality
5G connectivity
…
The aim is to respond to the needs of the market, with the firm intention of promoting sustainable mobility and improving people's lives.
vadeCity has its origins in a personal event. One day, when I was leaving university, I realized that my bicycle had been stolen.
So, I told myself that I would work to make sure that this would not happen to anyone else. I gathered the best team and we got to work. At first, by providing a secure bicycle parking solution.
Later, seeing the market trend and with a clear desire to promote sustainable mobility, we developed the concept of stations as intelligent nodes capable of generating services such as bicycle and scooter parking, micro-vehicle charging, etc.
We generated the Safety, Order, and Smart (SOS) value proposition for both cities and companies that respond to and promote the new sustainable mobility.
What does your vadeBike initiative contribute to sustainable mobility?
vadeBike is the hybrid parking service for bikes and scooters offered by vadeCity through a smart infrastructure connected with IoT technology to Google Cloud in real-time.
For micro-mobility, vadeBike is a safe and smart parking for bikes and scooters that also manages micro-vehicle sharing services.
And with intramodality solutions. Come using public transport, arrive at a specific point in the city, and travel the last mile with private or shared micro-mobility.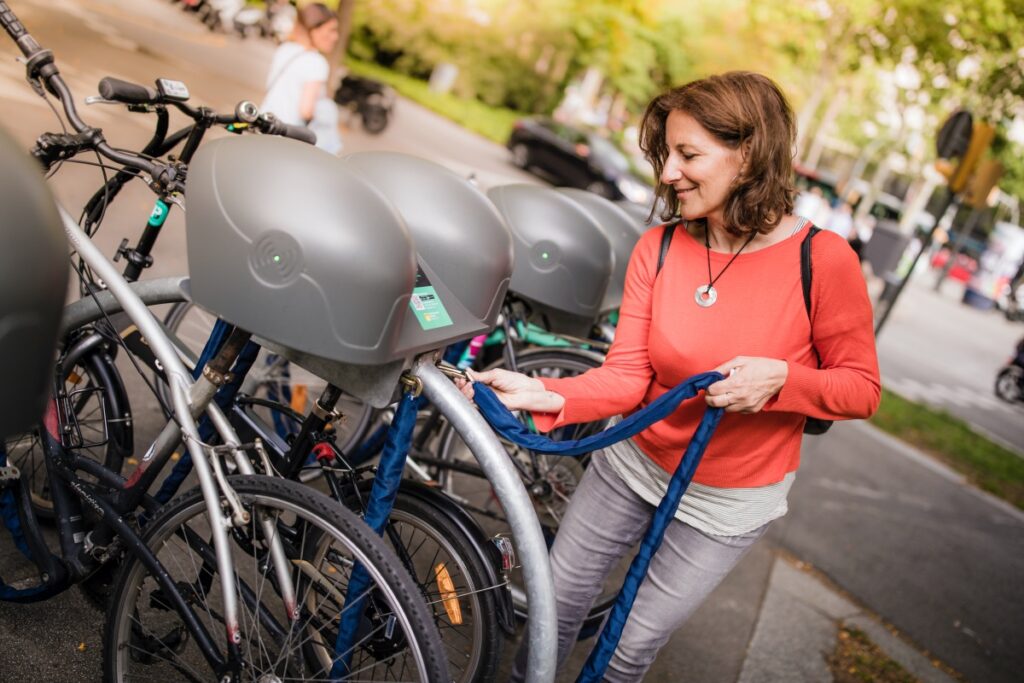 What is the success of vadeBike?
vadeBike is an intelligent urban furniture, which is designed following the golden proportions, that is very versatile for businesses.
It solves one of the main obstacles to the use of bicycles, the fear of having them stolen, as it is a highly monetizable vehicle.
In this sense, the vadeBike is the most secure (three independent anchorage points and space for the helmet) and has intelligent parking, which takes up less space and is more economical.
We tackle mobility from the fixed point to make sustainable mobility universal and safe. Both for cities and companies, as we provide an asset capable of generating order, the flow of people, and economic return.
Are we in a position to compete with other countries in terms of sustainable mobility?
The way to generate a differential value proposition concerning the USA or China is precisely the mix between industry and technology.
In this, Europe in general and we are strong, thanks to initiatives such as vadeCity and the vadeBike system, designed from industry 5.0.
That is to say, equipped with intelligence to interact directly in real-time with people and industrialized to be mass-produced, generating local workplaces.
And in this, we are very competitive.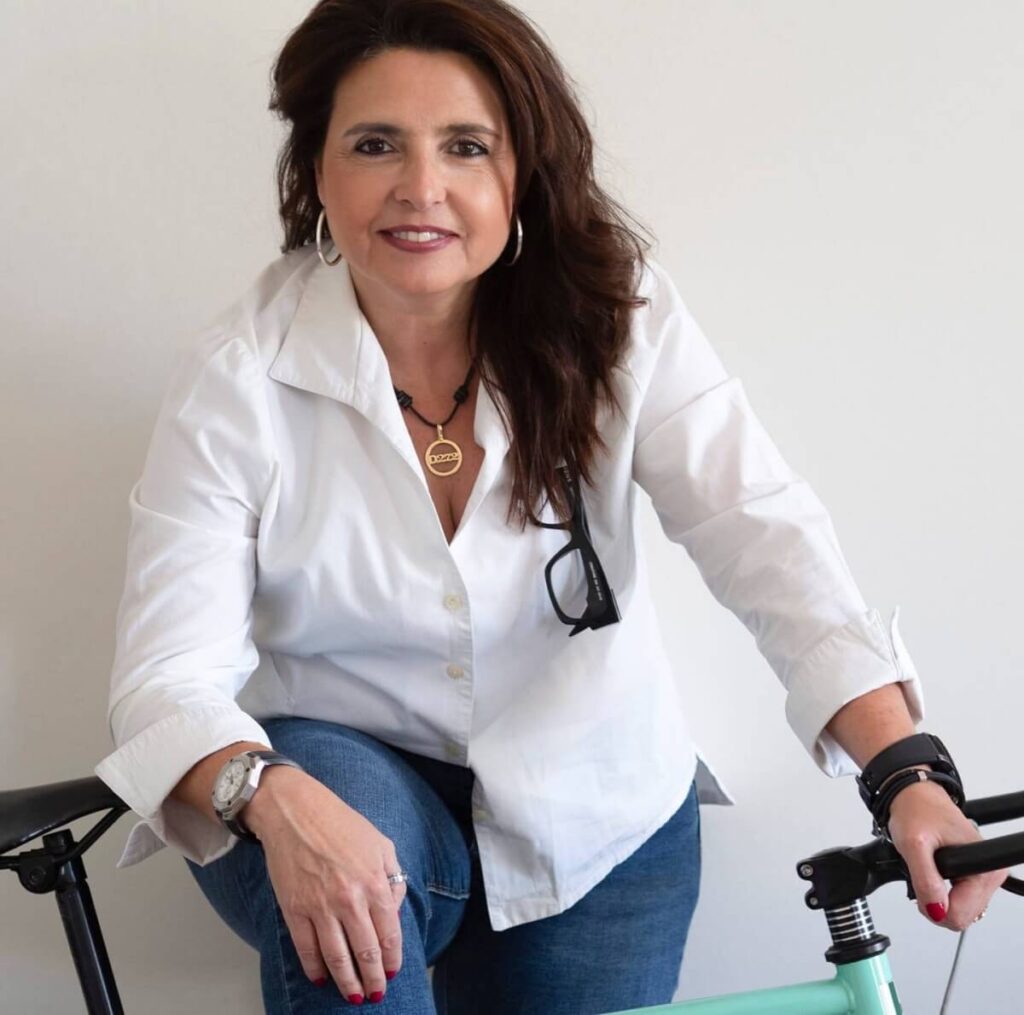 What would you say to people, companies, administrations, and institutions to support initiatives like vadeBike?
To people, we are going through an exciting time, we are part of a great transformation of humanity, and we are lucky to be able to dynamize change. That we have to focus on the positive for it to multiply.
We are all responsible and have an impact, in some way, on how we leave the world to our children. It is in the air we breathe and in our health. We must believe to see and not vice versa.
And to companies that a hundred wrong steps on the right path are better than a thousand right steps on the wrong path.
To entrepreneurs, as Einstein said, that we do not need to know everything, only to know where to find what we need when we need it.
And to the administrations, that they have a great responsibility in leading this change. And that the way to tackle it is through collaboration between the public and private sectors, a courageous attitude, and a vision of a sustainable future.

And what would you say to the sceptics of the new form of mobility?
As Isaac Asimov said, change is inevitable, continuous change is a dominant factor in today's society.
It is better to participate in the solution than not to be part of the problem. And that means being receptive and tolerant of new healthy habits.
It is up to us to choose where to place ourselves: in the solution or the problem.
What is your wish for the year 2023?
Courage to face challenges, courage to be part of the leadership, and consistency throughout the journey of the new year. There are three Einstein quotes that constantly inspire me:
Logic will take you from A to B, and imagination will take you everywhere.
The mind that opens to a new idea never returns to its original state.
Think big, dream big and you will get big results.
With the first, I guarantee innovation, with the second transformation, and with the third growth.
«La movilidad sostenible ya está aquí y ha llegado para quedarse»
La entrada «Sustainable mobility is already here and is here to stay» se publicó primero en Con B de Bike.